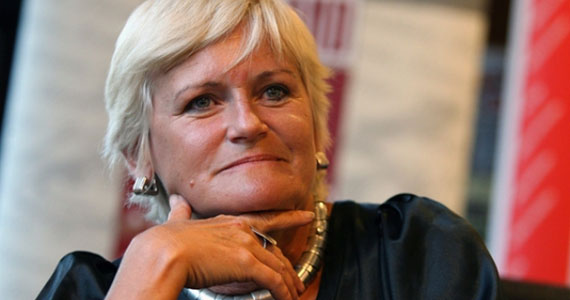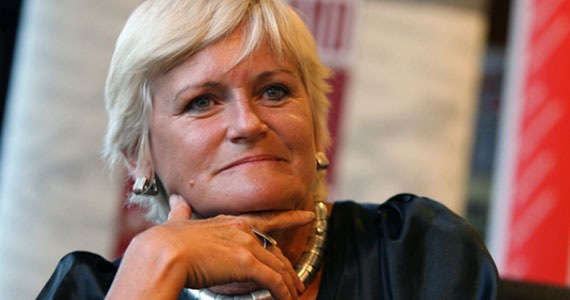 ACEST MENTOR SI-A ALES DEJA O ECHIPA PE CARE SA O AJUTE.
Mesaj din partea Monicai Tatoiu
"Pentru ca sa "devenim" avem nevoie de cunoastere dobandita prin gandire critica .
Avem nevoie sa ne definim un limbaj ,un vocabular raportat la valori, al nostru cu noi insine, caruia sa-i fim consecventi. "Valori asumate prin actiune nu doar enuntate politic corect".Capacitatea de a comunica in acest limbaj este esentiala pentru starea noastra de fericire si implinire. Omul are nevoie de un dialog permanent cu constiinta sa pe care trebuie sa o alimenteze permanent cu experiente spirituale de calitate intr-o comunitatea definita de aceleasi valori si nu de satisfacerea unor instincte primare "
Ce pot face eu pentru cei cu care o sa interactionez. O sa invatam unii de la altii sa ne evaluam resursele de devenire. O sa ne evaluam deschiderea spre alteritate si o sa incercam sa intelegem cum gandim, cum receptam informatia si cat de vulnerabili suntem la presiunea inregimentarii societatii globale. Cartea care o recomand pentru un inceput de dialog: "Scalvii fericiti" de Ovidiu Hurduzeu.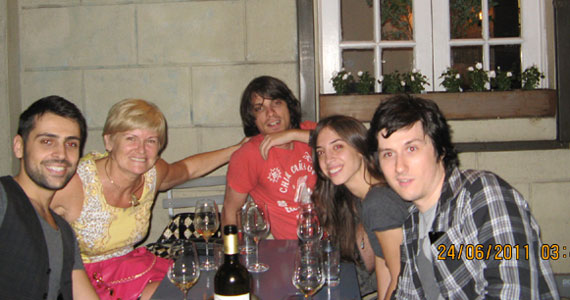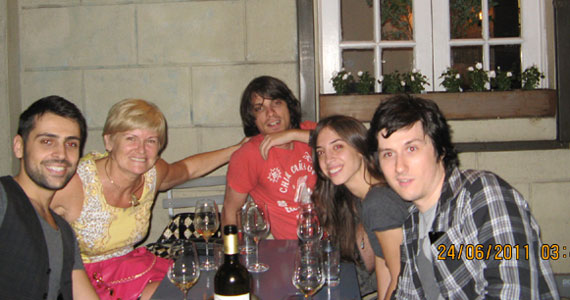 CV-ul Monicai Tatoiu:
Surname                                    TATOIU
First name                                 MONICA SILVIA
Nationality                                   Romanian
Address                                       Str Cretei Nr.13,Sector1, Bucharest
Date of birth                                21-06-1956
Status married with one child
Professional interest
Ø Optimisation of economical processes in  unstable economical environment.
Ø Human resources management.
Ø Adult education –Learning by doing
Ø Customer education for quality in product and service purchasing
Ø Education for disadvantaged social groups
EDUCATION
Ø The Swedish Institute of Management (IFL S.A.) 1997-1998 Oriflame Management Development Programme.
Ø BTS in London Ltd. (1997-1998)             Business advantage for Oriflame
Ø Fullbright researche grant (1993-1994), University of Madison, Wisconsin, USA. The reform in human resources in the field of education.A new curriculum in East European countries.
Ø Phd.Programme    1992-1998  Faculty of Philosophy –University of Iasi
Subject of the thesis-"Human resources development. Training of the trainers."
Degree obtained 10.06.98
Ø PhD. Programme   1985-1990  Faculty of Mathematics-University of Iasi
Subject of the thesis-"Unification theory of fields in cosmology."
Research grant at Tokyo University –summer 1988
Degree obtained: 08.05.1991
Ø Research grant at Trieste  Centre for Theoretical Physics  1981
Ø Post Universitary Studies      "  Field theory  " 1979-1980   Faculty of Mathematics -University of Bucharest
Ø 1975-1979    Faculty of mathematics-University of Timisoara and  Bucharest
Ø School 1971-1975 National College "Constantin Diaconovici Loga", Timisoara/ special training in mathematics.
CAREER HISTORY & WORK EXPERIENCE
1980-1990   Teacher of mathematics grades 5-8.
1990-1995    Teacher of Mathematics at the National College "Saint Sava", Bucharest, Romania
1995-2010  General Manager of Oriflame Romania SRL.
2010-present Pesident of "Noi Citim "NGO centered on reading programme for children and adults.(We read)
Comunity service
Ø 1995- Founding member of the Romanian Fulbright Alumni Association
Ø Member of the board of the NGO- Graduates enrolled by consulting (APC) since   2001
Member of the board of The Friends of the National Museum of Art of Romania  (2001). In 2002 I organised the first national auction of modern art for the benefit of the NMA of Romania, called "ArteDivina". The event was recognised by the national press as the first event that brought together foreign diplomacy and local businesses in promoting a constructive image of Romania.
Ø Sine 2000 I am working together with "VIP for ideas and projects " student organisation for the Summer School organised for the top students of Romania with the help of National Bank of Romania.
The subjects over the last three years covered the topics of economical transition, Globalisation and Integration of Romania into NATO and EU
Ø Sept 2001-member of the administration council of the Centre for Education 2000+ (under Soros Open Network Romania).
Ø Sept 2001 member of the board of the Centre for Partnership and Equality –Soros Open Network Romania. My responsibility is to initiate and support projects with outcomes in the field of traffic of women in Eastern Europe as well as initiation projects of law that support equal access to human rights for all categories of citizens and needs.
MAIN ACHIEVEMENTS
Ø Helping 15 years my students to understand the values of self-education and self-management as the basic value of life experience
Ø Creating a model of an efficient company based on a real team spirit and commitment in assuming responsibility in Romania!
Ø Developing a model of business efficiency based on professional approach to target setting and assumed responsibility for 2000 middle sized companies. The business organisation of Oriflame Romania is characterised by the lowest operational cost in the group, the highest degree of proactive participation of sales leaders and the quickest reaction to market trends under strict preservation of core Company values.
Ø In 2001 I was nominated the women of the year in Politics and Business together with the women –ministers of the present government by RPG media group.
Ø At present I have each day in Realitatea TV or Antena 3 an hour of economical and social education , with the main objective to help the families in Romania to understand the market economy, the new rights coming from the new laws and to build a solid culture of consumption in Romania
How I did it? By walk my talk! By not taking No as an answer! By understanding before deciding! By believing that reality can be seen through different eyes! There is always a better way!
Ø Challenge yourself every moment of your life.
Seek understanding above information.
Ø Accept differences as the beauty of life.
Ø Be happy and optimistic no matter the difficulties.
Ø Give before asking
Ø Get respect by giving respect
Enjoy being a human being!